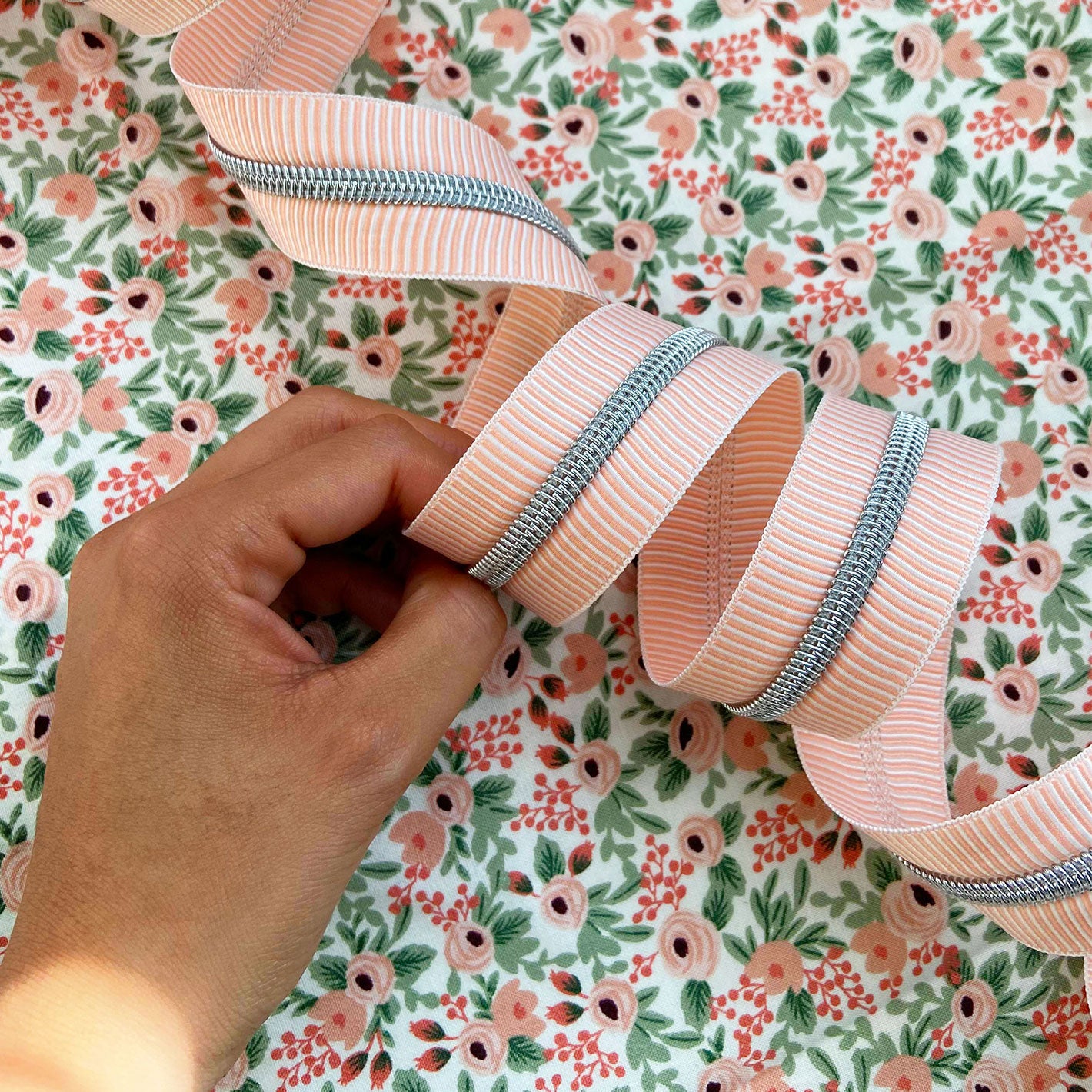 So nice to meet you!
My hunch is someone you trust mentioned our shop, or you stumbled upon one of our posts online. Whatever path you took, we're really glad you're here.
This site is full of incredible products and ideas that can help you enhance your projects (not kidding!). Here's a quick lay of the land so you can find what you're looking for and we can start something beautiful together.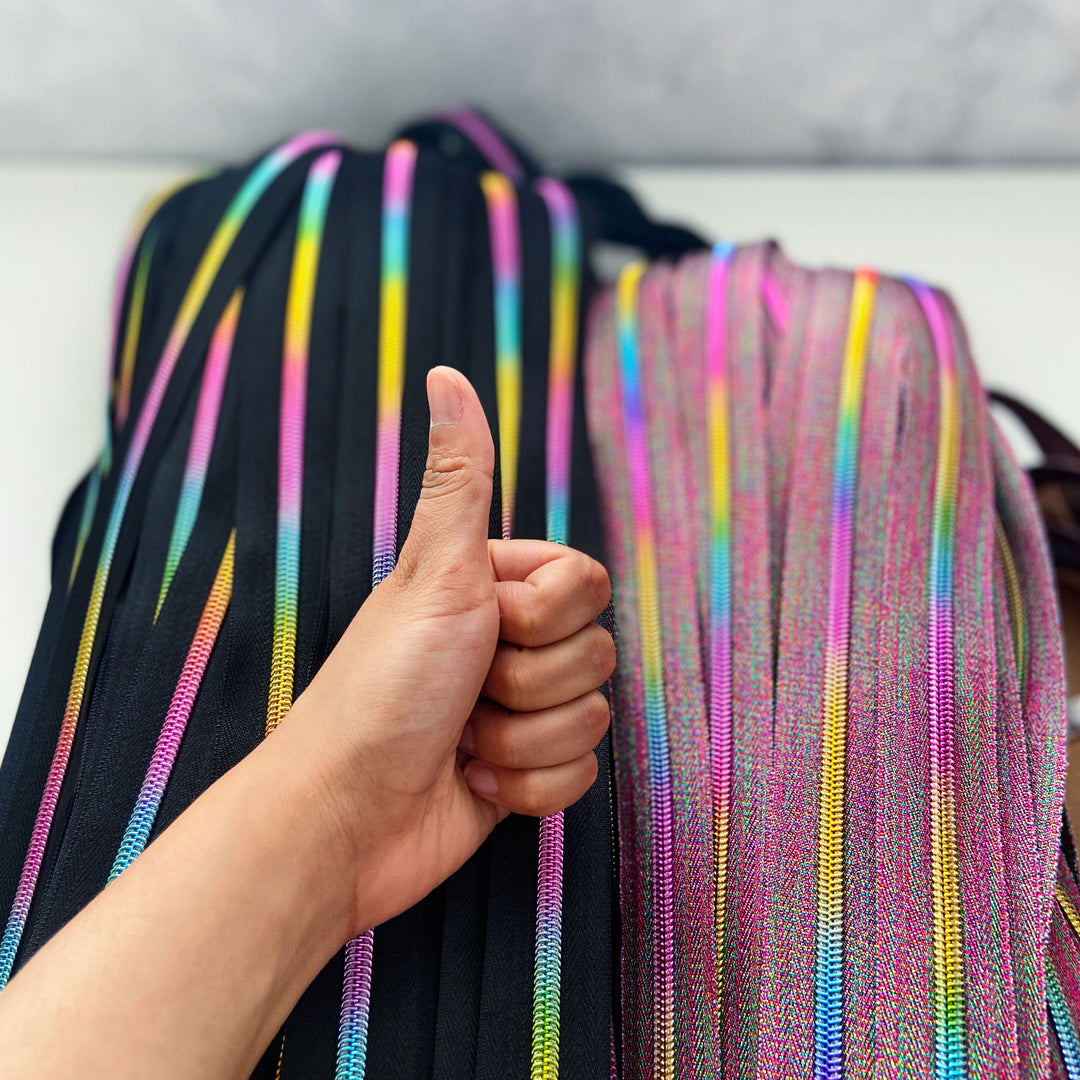 01. Exactly what we offer...
02. Why choose our nylon zippers?
1. You can easily cut them to the exact length you need (whenever you need them).
2. They're really easy to sew through and they won't break your needles. 
3. Our stuff is made with AZO-free dyes and no heavy metals.
4. You can attach your favourite zipper pulls to help customize and elevate your projects.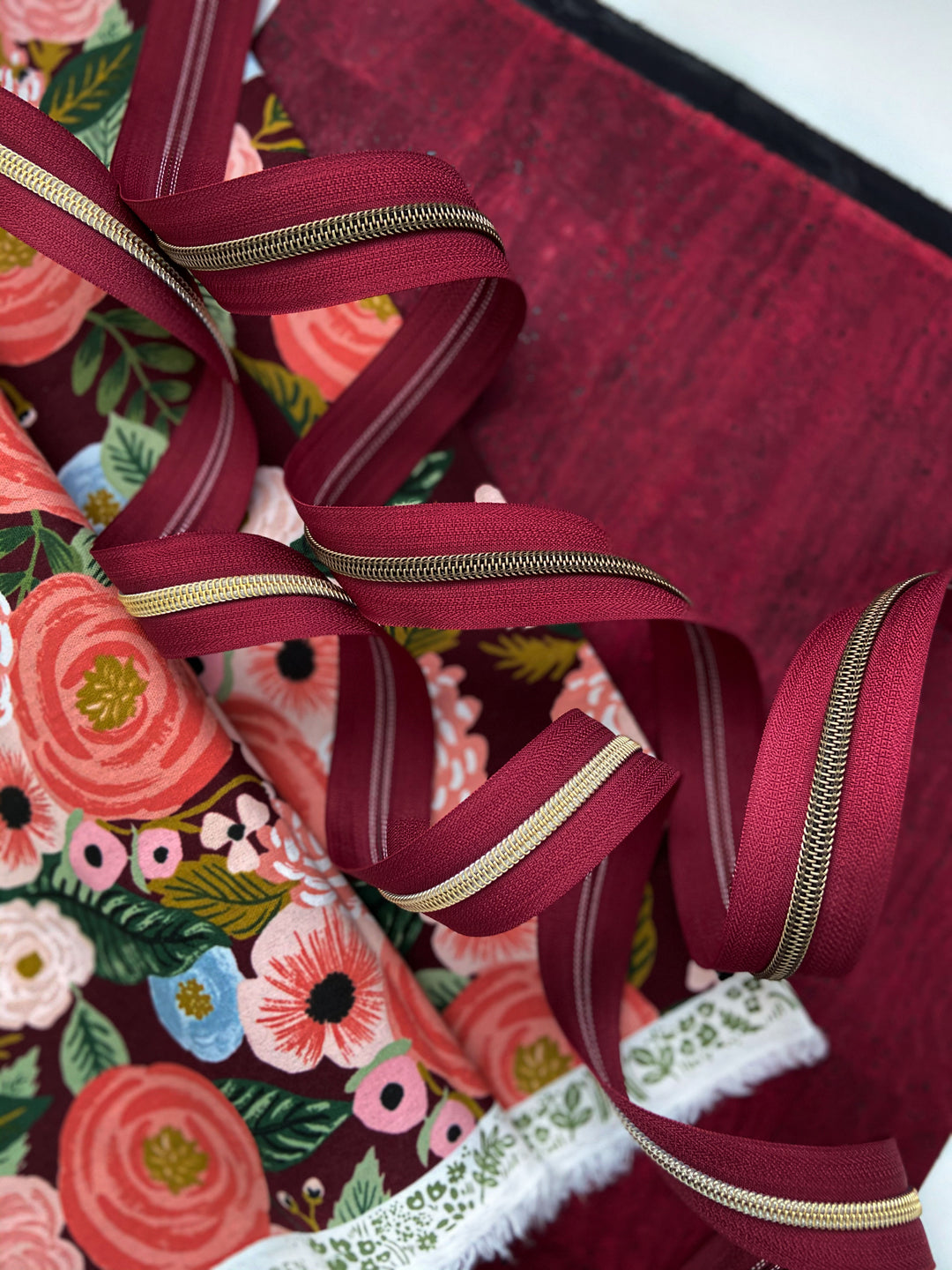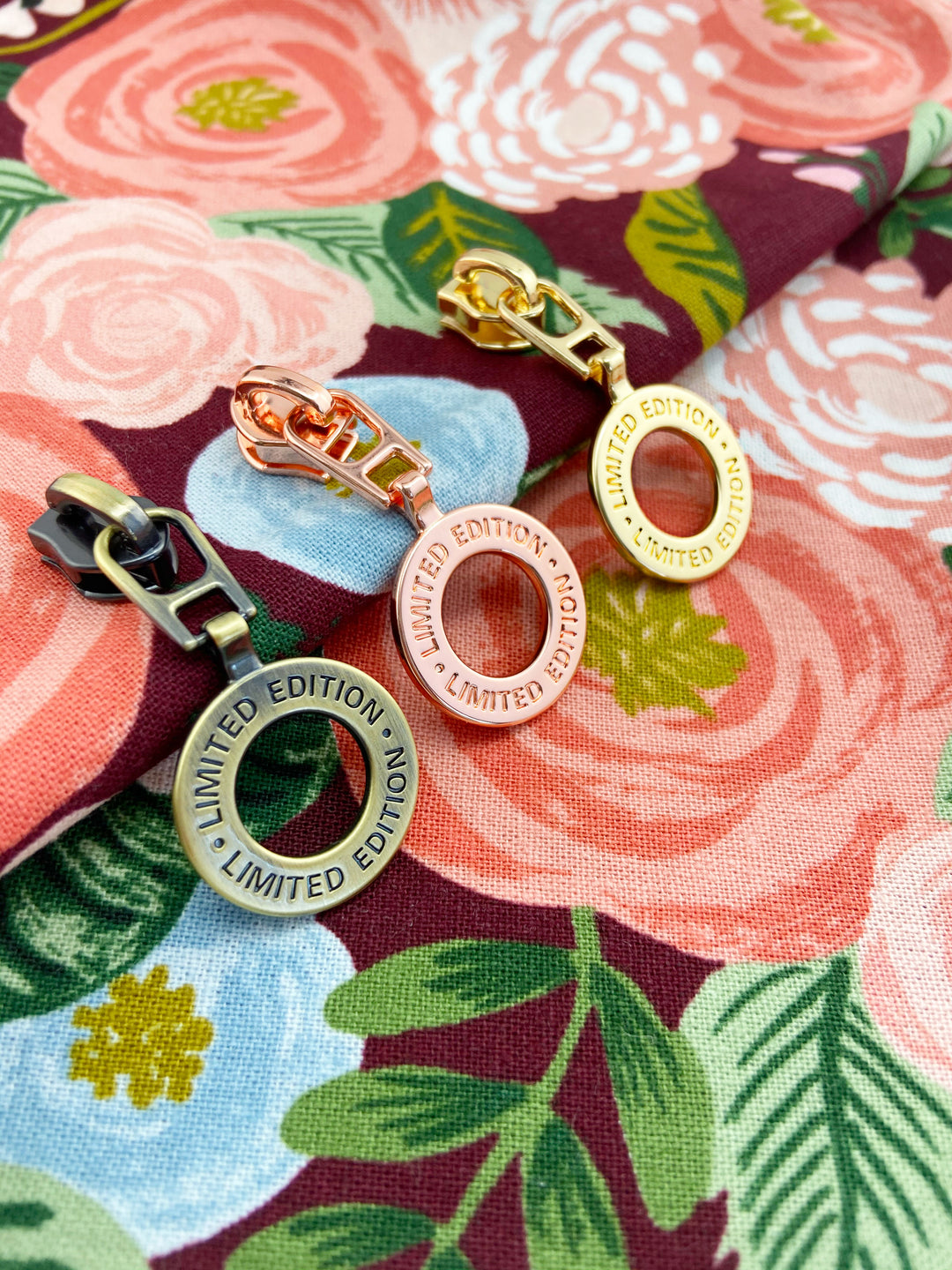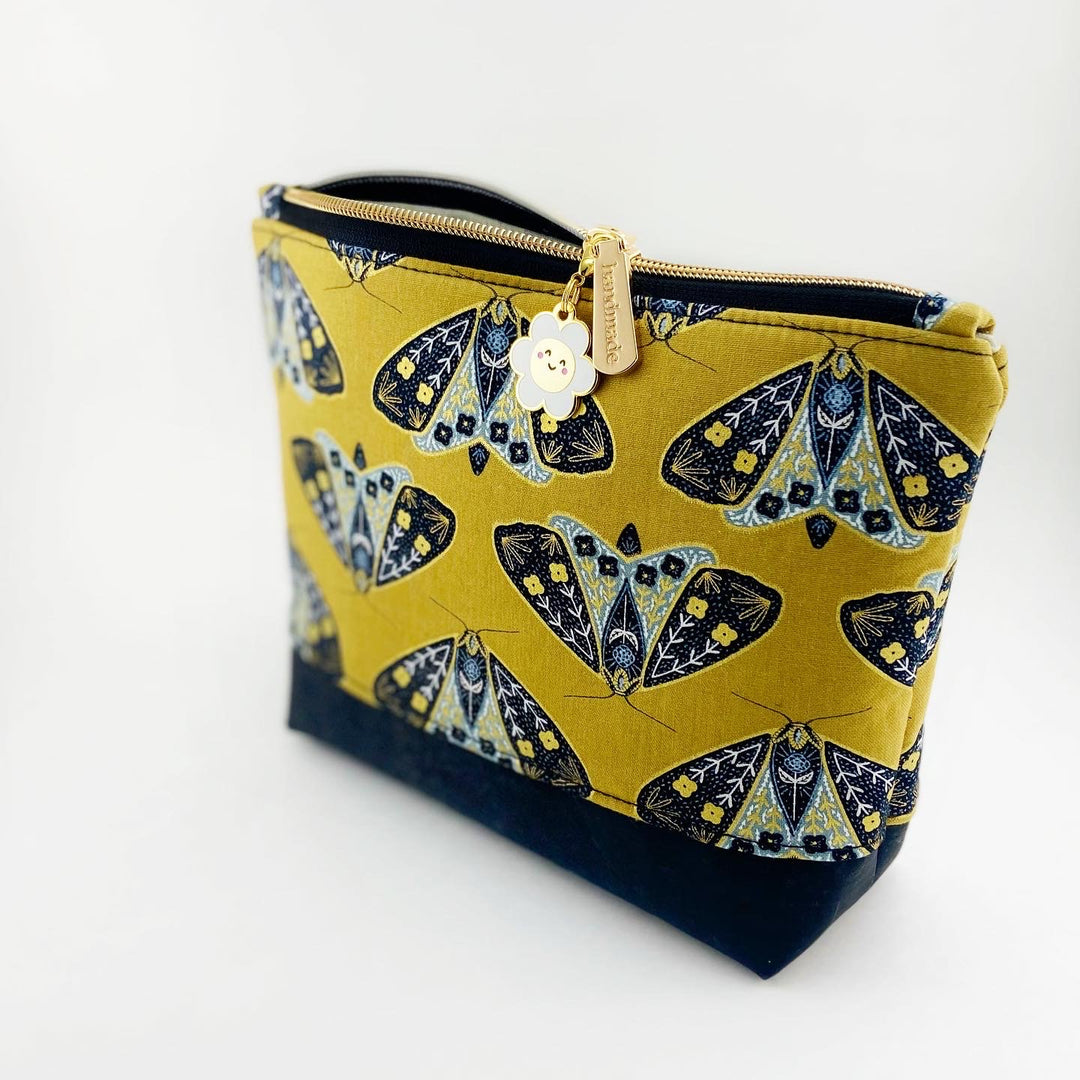 03. Want to know more about us?
We're a small business with unshakable optimism and dedication to helping you create your best. If you're curious about our story and how we came to do what we do, get the full scoop on our about page.
We're Canadian but we also ship to the United States via USPS and DHL.
Most importantly, our products are guaranteed to make you happier, wiser and younger. OK, maybe not younger or wiser. But definitely happier.
04. What you should do next no matter what!
Grab 10% off your next order of zippers, pulls, webbing and vinyl by signing up to our newsletter. Yes, you'll get the discount, but more importantly...
Signing up makes you part of the Zipper Valley family. Which means every month you'll get a short and inspiring email plus first dibs on product releases, access to insider-only giveaways and other tips, tools and insights we don't share anywhere else.
Here's what makers are saying...
I love everything about Zipper Valley. From the prompt service to great quality products. I can always find exactly what I need with Zipper Valley.

Sue H.
The emails are amazing, shopping is fun and shipping is great. The package is super cute and a nice little note inside. Definitely my #1 zipper go to!

Jessica H.
The quality is beyond excellent and they are even more beautiful than pictures can show. I have already placed multiple orders and will be back.

Pirjo P.
I was expecting a normal zipper pull. These are anything but normal! They are very high end looking...I will buy these again and again!

Laura S.
Don't just take our word for it!
The miracle of the internet has allowed us to reach thousands around the world. We hold that as an extraordinary honour. We're amazed and moved by countless makers who tell us how much they love our work.
Curious what might be in store for you? Read some reviews from our community right here.