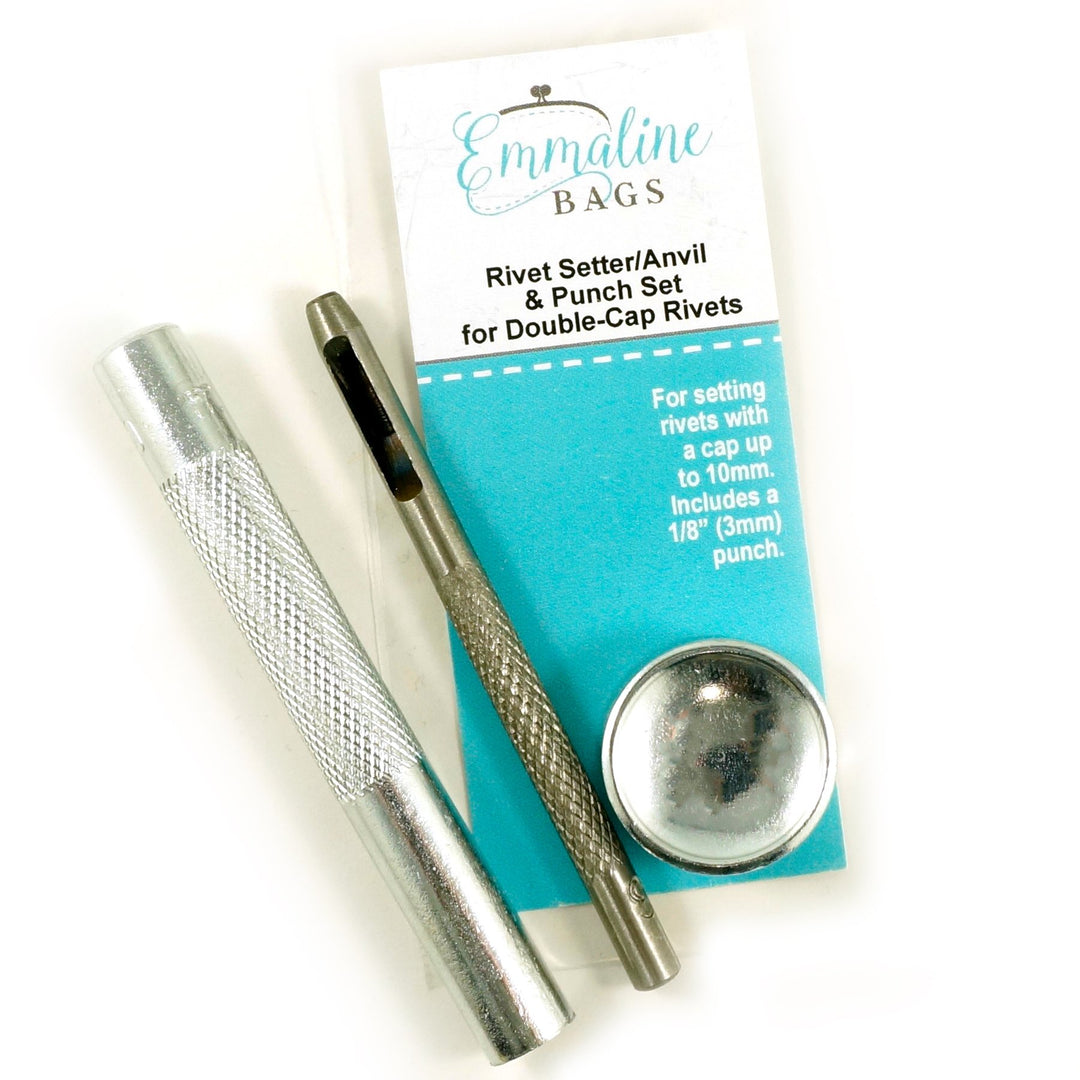 Rivet Setter/Anvil & Punch Set for Double-Cap Rivets (3 Pieces)
In Stock

Inventory on the way
All you need is in this set
One rivet setter for rivets with a cap up to 10mm wide.

One anvil. 

One 1/8" (3mm) punch.

It's affordable, easy to use, and great for starters.

Click HERE for an awesome tutorial on how to install rivets with these tools. 
You've placed an order, the sun is shining and the sewing gods are singing - now what? 😊 Our team will carefully package and ship your order within 4 business days. You'll receive an email with your tracking number once your order is shipped. 
All orders ship from Kitchener, Ontario.
Canadian Orders: Once shipped, most orders will arrive within 1-10 business days depending on your location. We offer Canada Post and UPS options.
US Orders:
Once shipped, m
ost orders will arrive within 2-9 business days. We offer First Class, Economy Ground and Priority Mail shipping with USPS and UPS Standard &
DHL Express options.
Do you ship internationally? Great question! At this time, we are only able to ship within Canada and the USA. We hope to ship abroad in the future!
Something not quite right with your order? No worries, your happiness is our priority! We'll do our very best to make it right for you or your money back. We're that sure you'll love our products.